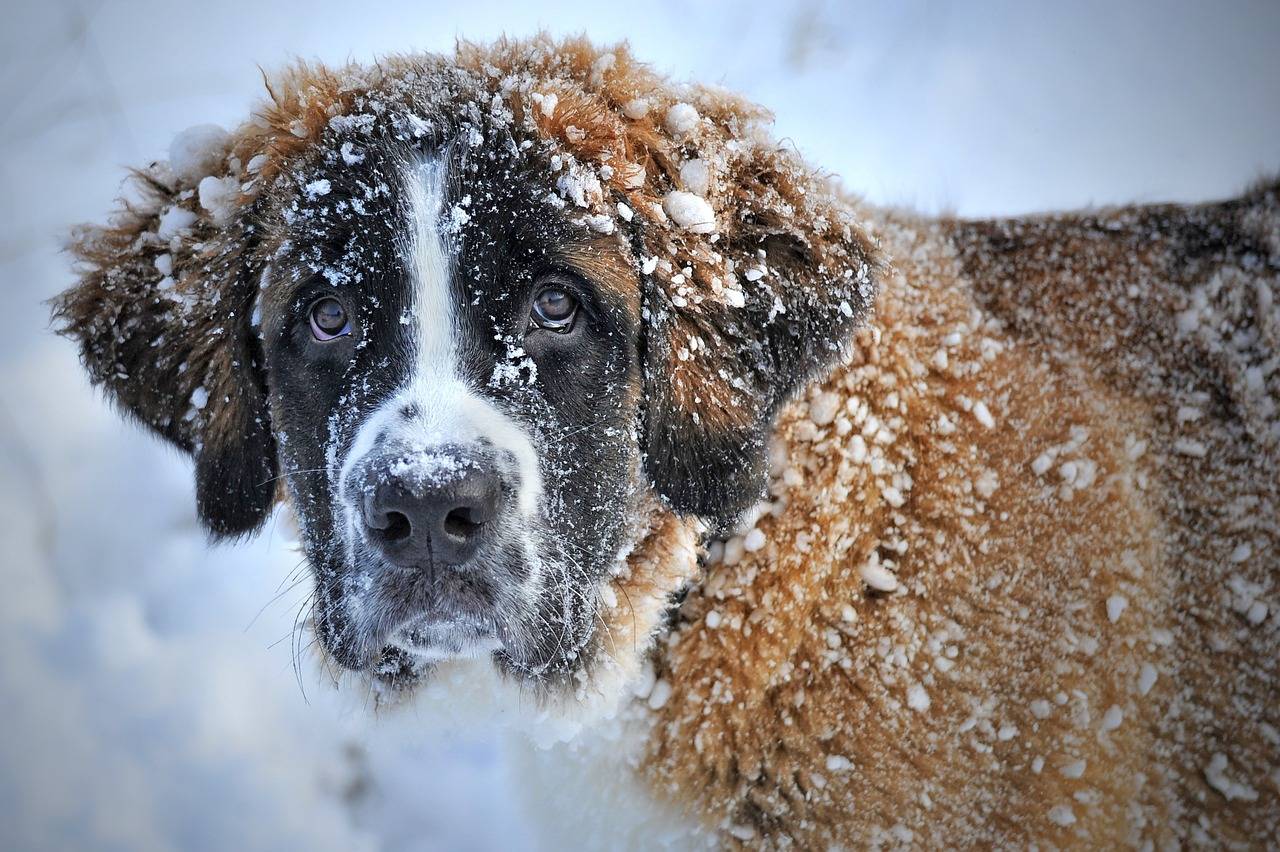 Caring for dogs can be tough. Especially in cold climates. Below are some tips to help keep your canine companion happy and safe during winter months.
Cold is cold. If you are cold so is your dog. Lots of dogs can stay warm naturally due to their long coats of fur but short haired dogs can benefit from a cozy coat or sweater but remember that their ears and tails are still prone to the cold so pay attention and limit their exposure.
Winter is tough to get outside but like you, your dog still needs it's vitamin D. Try to take walks and play outside when the sun is shining. Early morning or evening walks can be tough due to the indirect sun and low temperatures.
Just like for us limit your dog's outside time to ensure that no issues arise. A great rule of thumb is if your ready to come in so is your dog.
Who doesn't like a warm bed on a cold winter day am I right? Your dog does too! Make sure they have a warm place to sleep that is away from drafts and off of cold floors. Most importantly keep them far enough away from heaters to be safe yet warm.
Your dog is just like the rest of your family extra layers are great in the winter. Just make sure that these extra layers are in the form of coats or their winter fur and not fat from overfeeding.
Hydration is just as important in the winter as it is in the heat of the summer. Make sure that your pup stays properly hydrated. If your water source is outside be sure to routinely break the ice for your furry friend.
In the winter we use a lot of antifreeze. Unfortunately this is extremely toxic and has a very sweet taste that can attract dogs. be cautious of spills and clean them up immediately.
Just like the summer, unattended dogs in cars are a big no-no. Leave pooch at home during the really cold months.
Senior dogs need special attention to ensure they stay comfortable during the cold months. Making sure they get their exercise and stay comfortable can be a challenge. Joints and muscles can get still from lack of exercise and cold weather. We recommend a great supplement like Cosequine and regular applications of our liniment. This helps your senior dog feel great even in cold weather and can make that daily exercise a bit more manageable.